Personal Injury Advice
Rodman Pearce Solicitors also have a specialist Personal Injury Department. We are recovering good compensation for our clients. Our qualified and skilled solicitors deal with all types of accidents including:
Road Traffic Accidents

Employer's Liability

Public

Liability

Medical/Clinical Negligence

Dental Negligence

Slip and Trip

Occupier's Liability

Industrial Disease

Product Liability

Prison Injuries

MIB (uninsured/untraced)

Criminal Injuries

Compensation Claims
Personal Injury Compensation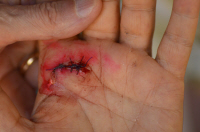 You may be entitled to personal injury compensation if you've been involved in an accident. No matter what type of accident you are involved in, if it is through no fault of your own but through someone else's negligence, we can help you claim the compensation that you are entitled to.
Contact us today for advice and a pre-assessment of your case. We will then be able to advice you on the best course of action for you particular situation.
We are aware of the new changes in Personal Injury Legislation; however, we consider that we are still capable of recovering suitable damages or compensation for our clients because our client's interest is paramount to our practice.
We have extensive experience is resolving disputes and we understand the stereotype tricks used by third party insurers to discourage claims from injured victims. However, we know how to reply to them robustly and effectively to get you your justified compensation.

Personal Injury Claims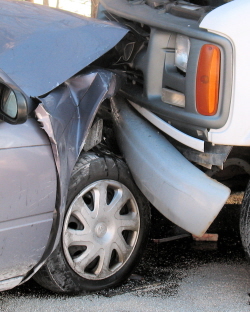 Rodman Pearce Solicitors has a good reputation because of our multicultural services and assurance that all our clients can obtain the rightful compensation and you can trust us.
Our pledge to all clients is to get them the highest compensation and make the claim process quick and straightforward. We update our clients at all stages of their personal injury claim by explaining them the full procedure and the terms used in law.
Our aim is not only the quick and appropriate compensation for our clients but we believe in educating our clients.

We understand that as a law firm we have a great asset in the shape of our dedicated, talented, experienced and creative personal injury solicitors. We strive hard to bring back our injured clients to the position they were before the accident. We understand this is not always possible. However, we strive to get the best results possible under the law by obtaining the appropriate damages to our clients. We believe in the service of our clients and we regard it as worship because our clients trust in us by providing us their instructions.
We know that mistakes can be avoided if a better management procedure is adopted throughout the claim. We manage our claims with due diligence and deliberation and we know how to deal with personal injury claims from start to finish. Rodman Pearce Solicitors has developed unparalleled specialist knowledge in the field of personal injury cases.
Our specialist solicitors are up to date with the latest changes in legislation which allows us to provide you with a cost effective service. We believe in performance and this is our motive. No matter what the situation is we have the knowledge and attitude to drive you out of those challenges and seek a fair compensation for your injuries.

Our Solicitors are multicultural and can speak different community languages i.e.
Urdu

Punjabi

Meerpuri

Pashto

Farsi/Dari

Hindi