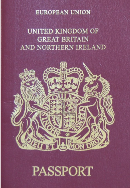 We have a dedicated team of accredited Immigration Solicitors able to provide expert professional advice and assistance for all types of UK Immigration & Asylum matters.

Why you need the services of an immigration solicitor.
Successive government have applied sometimes conflicting legislation in Immigration Legislation in an attempt to assuage public opinion and economic policy. This has led to Immigration becoming one of the most difficult areas of Law. An attempt to navigate through the murky waters of Immigration Law without proper legal advice can lead to compromising your legal status. It is always recommended you contact us from the start of your application.

Our immigration team deals with a wide range of immigration issues including:
Asylum Applications

Bail Applications

Asylum Appeals

Human Rights Cases

Entry clearance Appeals before the Asylum and Immigration Tribunal.

Deportation/Illegal Entry

EEA Association Agreement Application

Entry Clearance Applications and Appeals

EU Residence

Applications

Outside the Rules Applications

Family Reunions

Judicial Review

Married and Unmarried Partner Concession Application and Appeals

Naturalisation Overstaying or illegally in UK
Visa Applications
We can even assist if your Visa application has been refused. We have many years worth of experience and successful client representation. We can also assist with:

Spouse Visa

Fiance/fiancée visa

Civil Partner Visa Applications

Unmarried Partner Visa

Family Visitor Visa Applications

Dependant Visa

Student Visa

Indefinite Leave to Remain



Rodman Pearce Solicitors are aware that having a family member or a loved one with an unresolved immigration status can be very stressful. We aim to offer an efficient, sympathetic and cost-effective service to our clients. Rodman Pearce have extensive knowledge of immigration issues and the necessary experience to give you the best possible representation.

Points Based System: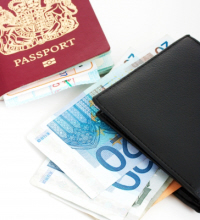 On Monday 30 June 2008, the Home Office put into practice Tier 1 of the new points based system.
Tier 1 (General) established the Highly Skilled Worker, Industrialist, Investor and Post Study Work categories.




Tier 2 will substitute the current Work Permit from November 2008 under the new point based system. We can assist employers when applying for licence and assist in issuing certificates of sponsorships to potential employees.



If you are a national of the European Economic Area (EEA) or Switzerland, you are free to enter and stay in the United Kingdom.
Indefinite Leave To Remain Application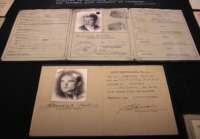 After you have lived legally in the UK for a certain period, you may be eligible to apply for permission to settle in the UK. This is also known as 'indefinite leave to remain'.
Contact us today and we will make sure that your application is handled successfully.
Please note that Immigration Regulations are subject to frequent changes and this is why many applications are unsucessful when handled by someone who isn't up to date with the latest rules and regulations.
You must meet all the requirements of the Immigration Rules at the time when you make your application.

Rodman Pearce Solicitors can assist you and help you register with the Home Office or apply for permission before you start to work and also apply for permanent residence for you and your non-EEA dependants if applicable.