As a tenant you have certain rights under the UK Housing Law as described in the Landlord and Tenant Act 1985.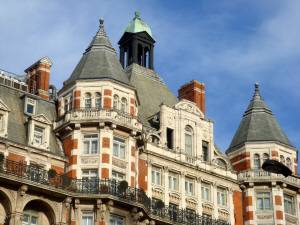 These include:
Right to live in a property that's safe and in a good state of repair.

Right to have your deposit returned when the tenancy ends – and in some circumstances have it protected.

Right to challenge excessively high charges.

Right to know who your landlord is.

Right to live in the property undisturbed.

Right to see an Energy Performance Certificate for the property.

Right to be protected from unfair eviction and unfair rent.

Right to have a written agreement if you have a fixed-term tenancy of more than 3 years.



We have extensive experience in housing matters and we are known for going "the extra mile" to give our clients the best possible legal representation with housing law issues. Whether your landlord is the local council, housing association or private landlord, Rodman Pearce Solicitors will ensure that the right to your home is protected and your interest is ensured. We make sure you can enjoy security of your property. Local councils, housing associations, and private landlords can all benefit from our specialist housing advice.
Apart from our objective to protect your interest in your home, we will ensure that you receive prompt and adequate legal advice on possession matters using your guaranteed statutory rights provided in the housing legislations. Our housing advice service is irrespective of whether the possession claims are based on rent arrears, antisocial behaviour or any other grounds under the Housing Act.
Our advice is prompt on unlawful eviction, disrepair, anti-social neighbours, and other issues that cause inconvenience in occupying your property. Grant of injunction may be obtained to protect you from such disturbances. Your tenancy may be secured, introductory, demoted, assured or assured short hold tenant. The difference in these types of tenancy agreements would depend on the type of landlord and when you entered into the agreement.

Our Housing Law Services for Tenants Include:
Advise on tenancy status.

Advise on validity of a Notice to Quit.

Assist with the transfer of a tenancy following the death of a relative.

Claim compensation for a landlord's failure to carry out repairs.

Claim damages for unlawful eviction.

Defending possession proceedings.



Our Housing Law Services for Landlords Include:
Preparation of tenancy agreements and notices.

Advise on the obligations and responsibilities of the landlord and the tenant under a particular tenancy agreement.

Issuing court proceedings to recover possession on a fixed fee basis.

Advise on tenancy status.

Defend claims for disrepair. Defend claims for unlawful eviction.

Advice on procedures for rent increases.



We can advice you on how to comply with appropriate statutory steps for eviction.

Secured Tenancy
If your landlord is the local authority and you have lived in your accommodation for more than a period of one year, it is likely that you would be a secured tenant.
Being a secured tenant, your right to property is greatly protected. Statutory steps must be taken to evict you from the property and the grounds for eviction must be clearly stated.
We will represent you in possession claim by your landlord and even where there is an eviction order given against you, we can ensure that you continue to live in your property.

COSTS AND PUBLIC FUNDING
Free legal advice is available in some court proceedings and we will always advise you in advance about your eligibility for public funding. If in your particular case Legal Aid is not available, or you decide to instruct us privately, we can offer highly competitive rates. Contact us today and we will be happy to discuss our fees with you.

Assured Short-hold Tenancy
All private sector tenancy would be an assured short-hold tenancy. Although there is little protection offered, the law had made provisions that would assist tenants in the private sector.
Depending on when you entered into your tenancy agreement, the law now requires that deposits must be protected in a scheme. Failure to protect deposit may make your landlord liable to repay three times the amount of your deposit.
Until there is a deposit scheme in place, notice to quit is regarded in law as invalid. If you loss your tenancy after your landlord has taken all appropriate measures, you may be eligible for assistance as homeless by the local council.

Homelessness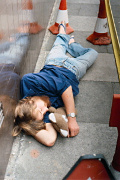 You will be entitled to provision of temporary accommodation if you become homeless. Depending on your circumstances, you may be on the priority list of homelessness.
The Council has a statutory duty to provide you with temporary housing accommodation pending its investigation into your situation.
We would represent you to ensure that the local council undertakes its statutory duty by giving you clear and adequate advice which would assist to ensure that you obtain suitable accommodation that meets your social needs.