Employment Legal Advice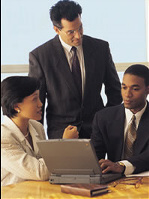 Rodman Pearce have a dedicated team of Employment Law Solicitors at your service. The era of an employer's right to hire and fire staff at will is over.
The law has redistributed the power equation between the employer and the employee and this means that employees now have rights and entitlements that must be respected by the employer.
If you have any complaints about your work situation you can contact us for advice and legal assistance.
We can help if you are:
Harassed at work

Bullied at your duty post

Victimised

Over-worked

Not paid your full wage or underpaid

Your privacy is not respected

More…



We will make sure you get adequate compensation for your claim. In addition to this, we also undertake employment tribunal representation on behalf of employees on various issues.

Employment Contracts: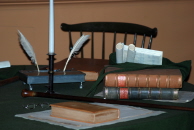 Basically an employment contract is the exchange of work for wages. The law of contract governs employment relationships.
Both the employer and the employee have the freedom to enter into employment relationship. The terms agreed by contracting parties are referred to as express terms.
Advantages of freedom of contract ensure diversity in contractual relationship and proper understanding of the self imposed obligations by parties to the contract.
The Employment Act governs only contract of employment and the employee qualifies under the Act.
Therefore a self employed cannot benefit under the Employment Act.
An employee must also be eligible to work in the United Kingdom as a precondition to make a claim under the contract of employment.

Express Terms: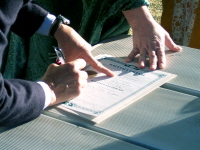 Terms of employment contract can be negotiated by contracting parties.
These terms are the express terms of contract and will be enforced by the courts. In cases of deficiency of the express terms, the courts have formulated implied terms to aid in effective interpretation of employment contract.
The Express Terms of Employment contract can be deduced in the employment contract, the employer's handbook and workplace policy.
The Employment Act mandates that employers must provide employees with a written notice (contract) to evidence employment.
If your employer is in breach of any of the terms set forth in your contract you may have grounds for a case.
Implied Terms: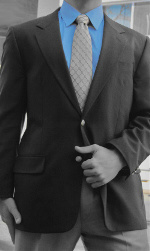 Since an employer has authority over an employee, the courts have formulated Implied Terms to ensure business efficacy and balance in the work relationship.
Implied Terms are formulated in three ways.
One is that employers must not abuse exercise of discretion.

Secondly, employers must not act arbitrarily, capriciously and inequitably.

Finally, employers must not act in manner that is so intolerable or unreasonable for employee to put up with.



The most common Implied Terms related to Employment Law are:
Implied term of mutual trust and confidence: This restricts ability of employers to abuse its discretionary power to run the business.

To take reasonable care of the health and safety of the employees.

To obey lawful orders of the employers.

To act loyally to the interest of the employer.

To take reasonable care in the performance of the contract.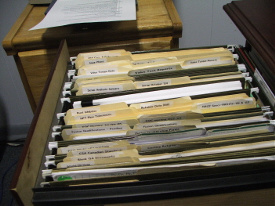 Dismissal
Any of the following situations qualifies as dismissal:
Your employer terminates your contract.

Your employer doesn't renew an expired fixed term contract.

Your employer terminates the contract because of your attitude.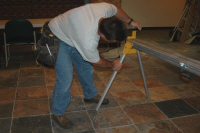 If you're threatened with dismissal (or are dismissed) you can get help from Rodman Pearce to solve the issue through mediation, conciliation and arbitration.
Unfair Dismissal
Employers cannot unfairly dismiss employees. The law requires that an employer show enough grounds or evidence before firing an employee.
Such as:
Give a fair reason for the dismissal

Show that the reason for the dismissal was the substantial reason.



Acceptable reasons for dismissal are:
Incapability

Incompetence

Misconduct and or redundancy.



The tribunal will decide whether the reason for the dismissal was reasonable or not depending on the merit of the case.
To qualify to bring a claim for unfair dismissal, you must have been in continuous employment for at least one year but this may be subject to change.
Redundancies
Redundancy is a form of dismissal from your job, but this doesn't mean that an employer can simply dismiss you without question.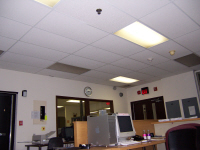 To qualify for redundancy the employer must show evidence to support the decision. Employers are by law obliged to use a fair and objective rule when selecting employees for redundancy.
The possible exception would be if your job no longer exists.
For a redundancy to be fair, employers must show:
It has reviewed the number of staff it needs to carry on its business .

That the employee position would be vacant (You cannot simply be fired just because the company wants to employ someone else in your place).

That it has carried out a fair selection process That it has considered the employees for alternative employment.



Employers benefit from government policy which allows them to make reasonable adjustment to ensure that they remain competitive in face of global economic problems, changing technologies and product markets.
The Employment Act provides for calculation for redundancy payment. Redundancy may also be unfair. In this case, an employee will be entitled to claim unfair dismissal.
In essence, checking the redundancy procedure to ascertain whether there is actually a redundancy situation is vital. This involves a detailed amount of investigation.
We would assist you to identify the redundancy selection and criteria and whether your position has truly disappeared due to the company restructuring to determine whether your redundancy was unlawful.
Wrongful Dismissal

If you have not worked for one year before termination of your appointment, you may be entitled to claim for wrongful dismissal.
Our Employment Law Solicitors will scrutinise your contract of employment and identify which clauses of your employment contract was breached by the employer that entitles you to compensation for wrongful dismissal.
Workplace Discrimination
If you are discriminated against on grounds of your age, race, sexual orientation or religious beliefs you can take legal action. It may take the form of bullying or harassment.
When you experience discrimination in the workplace, it will have a negative impact on your ability to put in your best at work.
It may also have adverse health implications. We have expert Solicitors at Rodman Pearce Solicitors Limited to help you get adequate compensation for any form of discrimination that you may have suffered.

Health and Safety Rules
The law stipulates mandatory health and safety guidelines for employers. Employers must observe these regulations.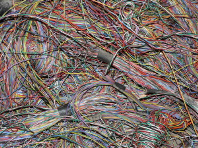 Failure to do so would not only make defaulting employer liable for breach of health and safety regulations but also any accident suffered by employees would make the employers liable to the employee.
If you feel your health or your safety is at risk because of your employers negligence contact us for advice.

Compromise Agreements
In the face of the economic downturn, businesses are making adjustments to cut costs. Company restructuring may affect your job description and may lead to you losing your job.
In most cases, companies require affected staff to execute a compromise agreement.
We will facilitate and negotiate your compromise agreements to ensure that you obtain the best possible deal.