Our criminal law advice and defence team should be your first point of contact if you find yourself in a situation where you are under criminal investigation. We understand the stress a criminal investigation can bring to your life and Rodman Pearce Solicitors are here to deal with the crucial issues of your defence.

Criminal Defence
Our criminal defence department is in operation 24 hours a day. You can contact us at any time of the day or night.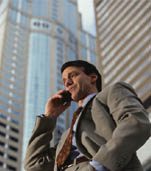 Our criminal defence solicitors are also available on weekends and holidays to provide the necessary representation of clients.
If you are being investigated or interviewed by the police, or any other investigative authority for that matter, we are here to represent your case. Rodman Pearce is also available for Court appearances in respect of any criminal proceedings.
Investigations into allegations of criminal conduct can often be extremely lengthy, detailed and complex. In some cases criminal investigations can take months and sometimes even years to resolve.
This is especially true in cases of serious fraud. Rodman Pearce Solicitors have shown that providing expert and considered advice during the course of such investigations may lead to a decision of no further action.
In criminal proceedings our clients are often in a strong position to defend their position because we have protected their interests from the start.

Free Legal Advice
Under British Law everyone, depending on their circumstances, has the right to free legal advice.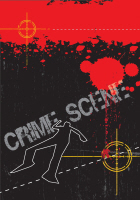 We can provide free legal assistance during the course of an investigation at the Police Station. Whether you have been placed under arrest or in Police custody or if you are attending as a volunteer and witness we can assist you 24 hours a day.
Upon receipt of instructions our firm will arrange for experienced legal representatives to attend the police station to provide you advice and assistance.
We have highly skilled and trained solicitors who are accredited Duty Solicitors who work at the firm and we also have a number of highly experienced and accredited Police Station representatives. Our solicitors are qualified to provide invaluable advice.

How To Get Free Legal Advice
You can ask for the police station's Duty Solicitor. Our solicitors are available 24 hrs. a day for criminal advice and cases.




You can tell the police that you want legal advice. The officer in charge of your case will make the necessary arrangements to contact the Defence Solicitor Call Centre or DSCC.




If you have your own defence solicitor you can also inform the officer in charge of your case that you would like to be represented by your own lawyer.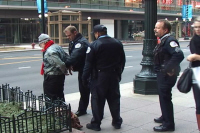 When you request legal advice, the police are not allowed to conduct an interrogation, unless you have spoken with your lawyer. There may be exceptions to this rule.
The police can only make you wait for legal assistance if a senior officer agrees. The longest period of time you can be made to wait is 36 hours. In cases of suspected terrorism this period can be lengthened to 48 hours.

Representation At Magistrates Court
We represent clients in Magistrates Courts in all types of cases ranging from minor offences such as motoring offences to the most serious of criminal charges such as murder and terrorism. Cases of serious crime will involve appearances before Magistrates Courts before moving to the Crown Court for trial or plea and case management.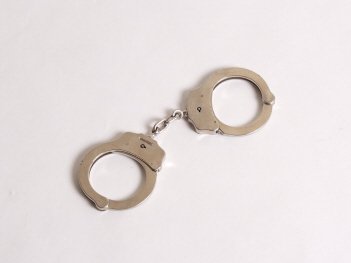 We provide legal advice in respect of all types of hearing including bail applications. Our firm has an outstanding reputation in preparing and advocating bail applications in very serious criminal investigations where chances of bail are very slim. Our highly experienced and qualified Counsels will represent clients at Court.
We ensure that all cases have been prepared to the highest standard and that we obtain our clients' full instructions to pursue all lines of enquiry. Such as mitigation in support of guilty pleas and obtain all relevant information from defence witnesses, including expert witnesses.
Criminal Cases
We guarantee a detailed preparation of your defence if matters proceed to trial. This will involve a detailed assessment and examination of the prosecution's case and advising our client of the strengths and weaknesses of the accusations. We prepare your defence based on your instructions and advise you of the merits to your case. Furthermore we will obtain evidence from defence witnesses and expert witnesses in preparation of your case.
Where clients plead guilty, we assist in the preparation of a detailed mitigation report for Counsel when representing the client at Court. Mitigating circumstances can often reduce a sentence to a significant degree.
We will advise further as to Recovery of Defence Costs Orders, Orders for Prosecution Costs and Confiscation Proceedings should the need arise. Our law firm has acted in many high profile cases over the years.
We have successfully defended clients charged with the most serious criminal offences, including:
Murder & Manslaughter

Drug Supply

Drug Importation

Theft

Handling Stolen Property

Deception

Robbery

Firearms Offences

Terrorism Offencesr

Conspiracy

Sex Offences




For the most qualified criminal law advice, we urge you to contact Rodman Pearce Solicitors if you are under arrest or if you are under criminal investigation.